A
Veranstaltung des Classic
Open Air auf dem Gendarmenmarkt von seinem Produktionsleiter gerufen wurde, weil auf der Bühne ein Mann stand, wollte er wissen, was da los sei und lief mit einem Geschäftspartner Gerhard Kämpfe los, um nach dem nach dem Rechten zu sehen. Der Mann im Dunkeln war kein geringerer als der berühmte Sänger Chris de Burgh, der hier am nächsten Tag seinen Auftritt hatte. Er erklärte, dass er im Netz das Foto von dieser traumhaften Location im Zentrum Berlins gesehen hatte, und diese Szenerie einfach nur für sich ganz allein genießen wollte, bevor am Abend alles mit seinem Publikum teile. Später stellte sich heraus, dass der berühmte Sänger sowohl seinen Flieger nach Berlin als auch seine Hotelsuite extra auf einen Tag vorher umgebucht hatte, um diesen stillen Moment für sich genießen zu können. Die drei gingen in das Festivalzelt zurück und haben gemeinsam mit den Jazzlegenden Bill Ramsay und Gitte Haenning noch bis drei Uhr früh weitergefeiert.
Mario Hempel und Gerhard Kämpfe waren bereits am nächsten Vormittag wieder im Einsatz, während Chris de Burgh bis mittags ausschlafen konnte und erst um 15:00 Uhr wieder am Start war.
Diese Geschichte erzählt Mario Hempel mit einem Lachen, denn sie sagt alles über Classic Open Air aus: Es ist nicht nur für die Gäste ein absolutes Highlight, sondern auch für die Künstler. Die Liste der prominenten Musiker ist endlos: Vom weltberühmten Startenor José Carreras bis zur Rockgruppe Scorpions, von der großen Opernsängerin Montserrat Caballé bis zu Jazzgrößen wie Till Brönner: Bislang waren es über 12.000 Künstler und Künstlerinnen, die bei 160 Konzerten über 600.000 Besucher aus aller Welt begeistert haben.
Angefangen hat alles vor 30 Jahren. Der Geschäftspartner von Mario Hempel, Gerhard Kämpfe, war von einem Auftritt José Carreras auf der Kölner Domplatte so begeistert, dass er so einen Event auch in der Hauptstadt etablieren wollte. Es sollte ein ganz besonderes Festival vor einer einzigartigen Kulisse sein, und da bot sich der Gendarmenmarkt an.
1992 startete das Festival mit einem Konzert von José Carreras und einem zweiten, einem Rock-Pop- Symphonic-Konzert.
Kennengelernt haben sich Hempel und Kämpfe ebenfalls 1992 im Backstage- Bereich des Friedrichstadtpalastes, zu der Zeit als Mario Hempel mit seiner Sponsoring-Agentur gestartet ist, die er nach seiner Rockband aus DDR-Zeiten "Report" benannt hat. Mit der Agentur ist Mario Hempel seit 30 Jahren immer noch erfolgreich im Business. Dennoch war es mitunter eine Berg- und Talfahrt, wie er betont. Es gab auch vor Corona mitunter finanzielle Engpässe, die er mit einem anderen Standbein ausgleichen musste.
Gleich nach Wende und Mauerfall baute Mario Hempel ein erfolgreiches Catering-unternehmen auf, das heute 500 Mitarbeiter zählt. Diese Mischung aus Kultur und Wirtschaft hat sich bis heute bewährt – sagt er, der beide Welten kennt und verbindet – denn ohne die Einnahmen aus seinem Unternehmen gäbe es das Classic Open Air vermutlich in dieser Form gar nicht mehr. Dieses Festival zeichnet sich noch durch eine weitere Besonderheit aus, erklärt Mario Hempel: Es handelt sich um eine rein privat finanzierte Veranstaltung, die seit 30 Jahren ohne öffentliche Fördermittel auskommt. Vielmehr profitiert die Stadt von einer sechsstelligen Miete, die für die fünf bis sechs Konzerttage (plus Auf- und Abbautage) auf dem Gendarmenmarkt berechnet werden und in die Kassen der Hauptstadt gespült werden.
Grundsätzlich kann erst ab 350.000 € Einnahmen der Platz bespielt werden, erst dann kommen die Künstler dran.
Also heißt es immer wieder: neues Jahr, neues Glück. Vieles hängt auch vom Wetter ab – zwar beginnt der Vorverkauf bereits im November des Vorjahres, aber man verkauft vier Wochen vor dem Festival nochmal so viel, wie in der ganzen Zeit davor. Wenn der Sommer schlecht ist, kaufen die Leute keine Tickets, sondern warten bis kurz vor Festivalbeginn. Wenn es dann immer noch regnet, wird es schwierig, denn bei gutem Wetter kommen nochmal bis zu 500 Gäste an die Abendkasse.
Neben Finanzen und Wetter kann jede Veranstaltung auch noch ihre ganz eigenen Herausforderungen haben: 2019 gab es bis zwei Wochen vor Konzertbeginn keine Elektrofirma, denn die bisherige war abgesprungen, weil sie anderweitig viel zu tun hatte.
So musste innerhalb kürzester Zeit eine neue Firma gefunden werden, die insgesamt sechs Kilometer Kabel verlegen musste. Es wurde ein Unternehmen in Gelsenkirchen gefunden, die das doppelte berechnete, und so passiert dauernd etwas Unvorhergesehenes. Kein Wunder, dass bei Mario Hempel keine Routine aufkommt und er auch nach 30 Jahren im Business vor jedem Event immer noch aufgeregt ist. Je dichter der Termin kommt, desto mehr ist zu tun, desto stressiger wird es.
Woraus zieht er seine Motivation? Die Antwort lässt nicht lange auf sich warten: Insgesamt bringt diese Traditionsveranstaltung trotz allem wahnsinnig viel Spaß, man lernt viele Menschen kennen, und wenn das Publikum und die Künstler happy sind, ist es Mario Hempel auch!
Und weil er schon immer ein Macher war, der sich vieles als Autodidakt beigebracht hat, schreibt er seit vielen Jahren die nächste Erfolgsstory im Eventbereich: die Pyronale. Angefangen hat alles bei Veranstaltung "Cinema for Peace", während der Berliner Filmfestspiele. Für diese Benefiz-Veranstaltung hatte Mario Hempel Sponsoren organisiert. Er saß mit seinen Freunden von der Rockgruppe Scorpions zusammen, als diese ihn baten, noch einen weiteren Stuhl für einen engen Freund dazuzustellen. Gesagt, getan, und so lernte Mario Hempel Peter von Loebbecke kennen, der damals neuer Geschäftsführer des Berliner Olympiastadions war. Dieser war auf der Suche nach Veranstaltungen, die Geld in die leeren Stadionkassen brachten, und so entwickelte Mario Hempel mit seinem Freund und Geschäftspartner Gerhard Kämpfe zwölf verschiedene Vorschläge. Übrig blieb die Idee mit einer Veranstaltung von Feuerwerken. Peter von Loebbecke war vorher Geschäftsführer der EXPO 2000 in Hannover, wo er bereits ein Feuerwerk-Festival gesehen hatte, das ihn begeisterte. Dort starteten die Teams nur einzeln und im Abstand von mehreren Tagen. Auch die ganz großen Veranstaltungen in Cannes und Montréal lassen die Mannschaften nur im 4-Tages-Rhythmus feuerwerken. Bei dem Konzept der Pyronale treten jedoch sechs internationale Teams aus der Weltspitze an einem Wochenende gegeneinander an, wobei die Tagessieger vom Publikum gewählt werden, und einen Pokal erhalten, den die Designerin Jette Joop kreiert hat. Für alle ist es ein großes Spektakel aus atemberaubenden Effekten und phantasievollen Kreationen, die das Publikum immer wieder neu begeistern. Dadurch dass die Pyronale kurz nach dem Sommermärchen – der Fußball-WM 2006, die in Deutschland stattfand – startete, war auch Berlin mit dem Olympia- stadion noch in aller Munde, und so verwundert es nicht, dass das Event in Deutschland 36 Mal im Fernsehen gezeigt wurde, aber auch weltweit große mediale Beachtung fand und in 126 Nationen in den Nachrichten erwähnt wurde. Der Startschuss für ein einzigartiges Feuerwerk-Festival war gelegt.
Ob die Classic Open Air oder die Pyronale, Mario Hempel ist nicht nur Vollblut Unternehmer, sondern auch Kulturliebhaber. Auch das ist sein Erfolgsrezept, sagt er, dass er in der Welt der Kunst ebenso groß geworden ist wie im Business. Und nicht ohne Stolz fügt er hinzu, dass für Chris de Burgh noch heute die Classic Open Air auf dem Gendarmenmarkt die schönste Location ist, auf der er während seiner jahrzehntelangen Weltkarriere auftreten durfte. Und schließlich hat sich Mario Hempel selbst noch ein tolles Geschenk gemacht: Vor kurzem hat er ein Buch mit den schönsten Momenten der letzten 30 Jahre des Festivals veröffentlicht: "30 Jahre Classic Open Air auf dem Gendarmenmarkt". Und wer Mario Hempel kennt, der ahnt, dass in Zukunft noch weitere Seiten seiner Erfolgsstory folgen werden.
cryptocurrency has established itself in the media headlines despite major price fluctuations. Does it have what it takes to become a global currency? Experts are looking for answers.
It was only a little over ten years ago that bitcoin entered the world economic stage. At that time, it was only a white paper developed by a certain Satoshi Nakamoto, of whom it is still not known whether he even exists or who is behind this pseudonym. It is said that in May 2010, the programmer Laszlo Hanyecz from Florida offered 10,000 Bitcoins in an Internet forum to anyone who ordered him a pizza. A British man took the deal and ordered two pizzas online for Hanyecz. In return, he received 10,000 Bitcoins as promised, which at the time had a value of 30 euros. The programmer made the man a millionaire: Today, 10,000 Bitcoins are worth between 50 and 150 million euros, depending on the exchange rate!
The idea of bitcoin is as simple as it is ingenious: cryptocurrencies are encrypted, they are digital money. One advantage is that they enable anonymous payments. The transactions are carried out directly between the parties involved; there is no middleman such as banks or brokers who charge fees. And when bitcoins are mentioned, the term blockchain is usually not far away. It is more or less the cash book or journal of a cryptocurrency. All Bitcoin transactions are recorded in this database. It stores who owned how much crypto-money and when, and where it was transferred to – all encrypted, of course. Because there are countless Bitcoin transactions every day, a normal database would quickly reach its limit. Therefore, the information is stored in individual blocks. When such a block is full, it is sealed so that it cannot be changed later. Then a new block is started and attached to the old one – just like a chain. Two chain links are connected by a certain code that is created from each completed block. In this way, each block relates to the previous one. And in the chain, all transactions that have ever been carried out with the cryptocurrency can be traced back. 
The special feature here is that the blockchain is not only stored on one computer, but on all computers in the Bitcoin network. It is therefore very difficult to manipulate the system. All these computers work together to convert the transactions into encrypted data blocks – in other words, to keep the Bitcoin ledger, so to speak. Computer freaks worldwide thus help to secure the Bitcoin network. In return, these so-called miners receive a reward in the form of Bitcoin shares. This is how new Bitcoins are created. However, an extremely large amount of electricity and enormous computing power is needed to create new Bitcoins; worldwide, the generation of Bitcoins consumes more electricity than Argentina every year. This still sounds plenty whacky to many people, and it begs the question, why are so many investors investing in internet money in the first place? Essentially, there are three good reasons. 
Almost all central banks around the world reprint banknotes in large quantities, so that the value of a currency falls and inflation occurs. Investors are therefore looking for sensible other investments and this increasingly includes bitcoin. Moreover, cryptocurrencies have hardly any correlation to other asset classes such as real estate, shares or bonds, and therefore serve as a welcome asset diversification. Another advantage is the limited number of Bitcoins, which cannot be reproduced. In contrast to an inflationary development, there is thus a shortage, whereby demand and value are likely to increase over the years. The number of Bitcoins is limited to 21 million; there are currently around 16.4 million in circulation. 
However, around 3.7 million Bitcoins are considered lost. This means that the Bitcoin investor has forgotten the password or has died and has not passed on the password – his heirs cannot get the Bitcoins as a result. The possibility of forgetting one's password is a major disadvantage of bitcoin, although in this case the problem is self-made. However, there are also external influences that can dampen the joy of cryptocurrencies. On the one hand, there is the high volatility – i.e. extreme price fluctuations – which has already brought many investors to despair. In the first three weeks of May 2021, for example, the value fluctuated between €50,000 and €30,000 per bitcoin.  The reasons for the ups and downs can be as varied as they are unpredictable. Elon Musk's announcement that his products could no longer be paid for with Bitcoin was enough to send the price plummeting. A few days later, a short tweet by Musk was enough to stop the free fall. He announced that "Tesla has diamond hands", stock market slang for someone who will hold on to his investment until the end. Apparently, after days of guesswork, the crypto market has now come to the conclusion that Tesla will not dump its enormous bitcoin holdings but will hold on to them, which calmed the price. Another trigger for the recent slide came from China. The country reiterated an earlier announcement to crack down on cryptocurrency manufacturing, as the creation of digital currencies generates huge amounts of electrical energy. The measures are also seen in China as part of efforts to safeguard financial stability. 
But fraud on a large scale also sometimes irritates investors and thus influences the price of cryptocurrencies. For example, a young French entrepreneur bought the online exchange Mt.Gox in 2011 and turned it into what is now the largest trading place for Bitcoins. In 2014, Mt.Gox filed for insolvency after 850,000(!) units of the cryptocurrency disappeared – at that time they were worth about 500 million dollars. The founder of the exchange was suspected of being connected to the disappearance of the Bitcoins. The insolvency of Mt.Gox put a considerable damper on the enthusiasm around the digital currency in 2014 and plunged bitcoin into a crisis. Confidence in exchange points dwindled, not least because of numerous hacker attacks and fraud attempts by a number of pseudo-providers. For months, Bitcoin prices pointed downwards, which also cast a shadow over other cryptocurrencies. According to experts, the case is still weighing on investor mood today. 
Dangers can also lurk when deciding on an investment. It should be noted that there are currently around 5,500 cryptocurrencies worldwide, and the trend is rising. However, especially with smaller or newly launched currencies, investors must be particularly careful and research who is issuing them, because unfortunately the number of fraud cases is disproportionately high in this segment. Investors sometimes only notice this at the end, when they want to sell their investments again and no buyers can be found because there is no market for these cryptocurrencies. 
Nevertheless, for those investors who do not want to put all their eggs in one basket with one asset, it is worth considering Bitcoins. Even though it is currently in an extreme phase of volatility, some experts expect it to be able to rise to 100,000 US dollars in the future. 
The image of cryptocurrencies has also improved since some central banks are looking at launching their own national digital currencies. For example, a global group of central banks recently got together to look at the potential risks of using electronic money. The Bank of England (BoE), the Bank of Japan, the European Central Bank (ECB), Sveriges Riksbank, the Bank of Canada, the Swiss National Bank and the Bank for International Settlements (BIS) will share research and experience to pool the potential of a digital central bank currency – Sweden in particular, with its e-krona, is advanced in the development of a national cryptocurrency. 
And everything points to this: Even though it will probably take some time, it is not unlikely that bitcoin has what it takes to be a world currency one day.
Жандарменмаркт Марио Хемпелю позвонил его продюсер, потому что на сцене стоял мужчина, он вместе со своим деловым партнером Герхардом Кемпфе
сразу побежал посмотреть, в чем дело. Человек в темноте был не кто иной, как знаменитый певец Крис де Бург, который выступал здесь на следующий день. Он объяснил, что увидел в сети фотографию этого фантастического места в центре Берлина и просто хотел насладиться этим местом в одиночестве, прежде чем вечером поделиться им со своей аудиторией. Позже выяснилось, что знаменитый певец забронировал свой рейс в Берлин, а также номер в отеле на день вперед, чтобы иметь возможность насладиться этим спокойным моментом для себя. Втроем они вернулись в фестивальную палатку и продолжали веселиться с легендами джаза Биллом Рамзи и Гитте Хаеннинг до трех часов ночи. Марио Хемпель и Герхард Кемпфе вернулись в строй уже на следующее утро, а Крис де Бург смог поспать до полудня и вернулся на сцену только в 15:00. Марио Хемпель рассказывает эту историю со смехом, потому что она как эссенция Classic Open Air: это абсолютный праздник не только для гостей, но и для артистов. Список выдающихся музыкантов бесконечен, от всемирно известного звездного тенора Хосе Каррераса до рок-группы Scorpions, от великой оперной певицы Монтсеррат Кабалье до великих джазовых исполнителей, таких как Тилль Брённер. На сегодняшний день здесь выступили более 12 000 артистов, которые порадовали более 600 000 посетителей со всего мира на 160 концертах. Все началось 30 лет назад. Деловой партнер Марио Хемпеля, Герхард Кемпфе, был в таком восторге от выступления Хосе Каррераса на кельнской домской площади, что захотел организовать подобное мероприятие и в столице. Это должен был быть особенный фестиваль в уникальном месте, и площадь Жандарменмаркт показалась ему идеальным местом. В 1992 году фестиваль начался с концерта Хосе Каррераса и второго, рок-поп-симфонического концерта. Хемпель и Кемпфе познакомились в 1992 году за кулисами Фридрихштадтпаласта, в то время Марио Хемпель основал свое спонсорское агентство, которое он назвал "Репорт" в честь своей рок- группы времен ГДР. Марио Хемпель продолжает успешно вести бизнес с этим агентством уже 30 лет. Тем не менее, как он отмечает, иногда это было как катание на американских горках. Даже до появления короновируса иногда возникали финансовые трудности, которые ему приходилось компенсировать другим основным продуктом. Сразу же после падения берлинской стены Марио Хемпель создал успешное предприятие общественного питания, в котором сегодня работает 500 человек. Эта смесь культуры и бизнеса оправдывает себя и по сей день. Он совмещает оба бизнеса – ведь без доходов от его компании фестиваль Classic Open Air, вероятно, больше не существовал бы. Этот фестиваль характеризуется еще одной особенностью, объясняет Марио Хемпель: это чисто частное мероприятие, которое уже 30 лет обходится без государственного финансирования. Вместо этого город получает шестизначную арендную плату, которая взимается за пять-шесть концертных дней (плюс дни монтажа и демонтажа) на Жандарменмаркт и поступает в казну столицы. В принципе, площадь может быть использована для проведения концертов только в том случае, если доход превышает 350 000 евро, только тогда хватает на гонорар артистам. Поэтому каждый год – это новая удача. Многое зависит и от погоды – хотя предварительные продажи начинаются в ноябре предыдущего года, за четыре недели до фестиваля продается столько же билетов, сколько и за все время до него. Если лето плохое, люди не покупают билеты, а ждут последнего момента непосредственно перед началом фестиваля. Сложности бывают, если погода дождливая. В хорошую погоду в кассу приходят до 500 гостей непосредственно перед началом концертов. Помимо финансов и погоды, в таких мероприятиях есть и другие проблемы. Например, в 2019 году за две недели до начала концерта не было электротехнической компании, потому что предыдущая вдруг отказалась, так как у нее было много работы в другом месте. Поэтому пришлось в кратчайшие сроки найти новую компанию для прокладки шести километров кабеля. В Гельзенкирхене нашли компанию, которая потребовала плату в два раза больше. И так постоянно происходит что-то непредвиденное. Неудивительно, что для Марио Хемпеля не существует рутины и что он по-прежнему волнуется перед каждым событием, даже после 30 лет работы в этом бизнесе. Чем ближе срок сдачи, тем больше нужно сделать, тем больше стресс. Откуда он черпает свою мотивацию? Ответ не заставит себя долго ждать. В целом, это традиционное мероприятие проходит очень весело, вы знакомитесь со многими людьми, и если зрители и артисты счастливы, то счастлив и Марио Хемпель! Поскольку он всегда был человеком дела, который многому научился сам, как автодидакт, он уже много лет занят новой историей успеха в сфере ивент-бизнеса: Pyronale. Все началось на мероприятии "Cine- ma for peace" во время Берлинского кинофестиваля. Марио Хемпель организовал спонсоров для этого благотворительного мероприятия. Он как раз был со своими друзьями из рок-группы Scorpions, когда они попросили его добавить еще один стул для близкого друга. Так Марио Хемпель познакомился с Петером фон Лёббеке, который в то время был новым управляющим директором Берлинского олимпийского стадиона. Он искал мероприятия, которые могли бы принести деньги в казну опустевшего стадиона, поэтому Марио Хемпель и его друг и деловой партнер Герхард Кемпфе разработали двенадцать различных предложений. Из всех выбрали идею проведения мероприятия с фейерверком. Петер фон Лёббеке ранее был управляющим директором EXPO 2000 в Ганновере, где он уже видел фестиваль фейерверков, который привел его в восторг. Только там команды стартовали по отдельности и с интервалом в несколько дней. Даже действительно крупные мероприятия в Каннах и Монреале позволяют командам работать в 4-дневном ритме. Однако в концепции Pyronale шесть лучших международных команд из разных стран мира соревнуются друг с другом в течение одного уикенда, а победители дня выбираются зрителями и получают трофей, созданный дизайнером Джетте Йооп. Для всех это великолепное зрелище захватывающих и поражающих воображение спецэффектов, которые не перестают удивлять зрителей. Тот факт, что Пиронале начался вскоре после летней сказки – чемпионата мира по футболу 2006 года, который проходил в Германии – означал, что Берлин с Олимпийским стадионом все еще был у всех на устах, и поэтому неудивительно, что это событие было показано 36 раз по телевидению в Германии, а также привлекло большое внимание СМИ по всему миру и было упомянуто в новостях в 126 странах. Это стало началом уникального фестиваля фейерверков. Будь то классический Open Air или Pyronale, Марио Хемпель – не только предприниматель, но и ценитель культуры. В этом, по его словам, и заключается рецепт его успеха. Он вырос в мире искусства не меньше, чем в бизнесе. И не без гордости он добавляет, что для Криса де Бурга Classic Open Air на Жандарменмаркт до сих пор остается самым красивым местом, где ему посчастливилось выступать на протяжении всей его десятилетней мировой карьеры. Ну а Марио Хемпель наконец сделал себе отличный подарок: недавно он опубликовал книгу с лучшими моментами последних 30 лет фестиваля под названием "30 лет классического опен-эйра на Жандарменмаркт". И те, кто хорошо знают Марио Хемпеля, подозревают, что в будущем последуют новые страницы его истории успеха.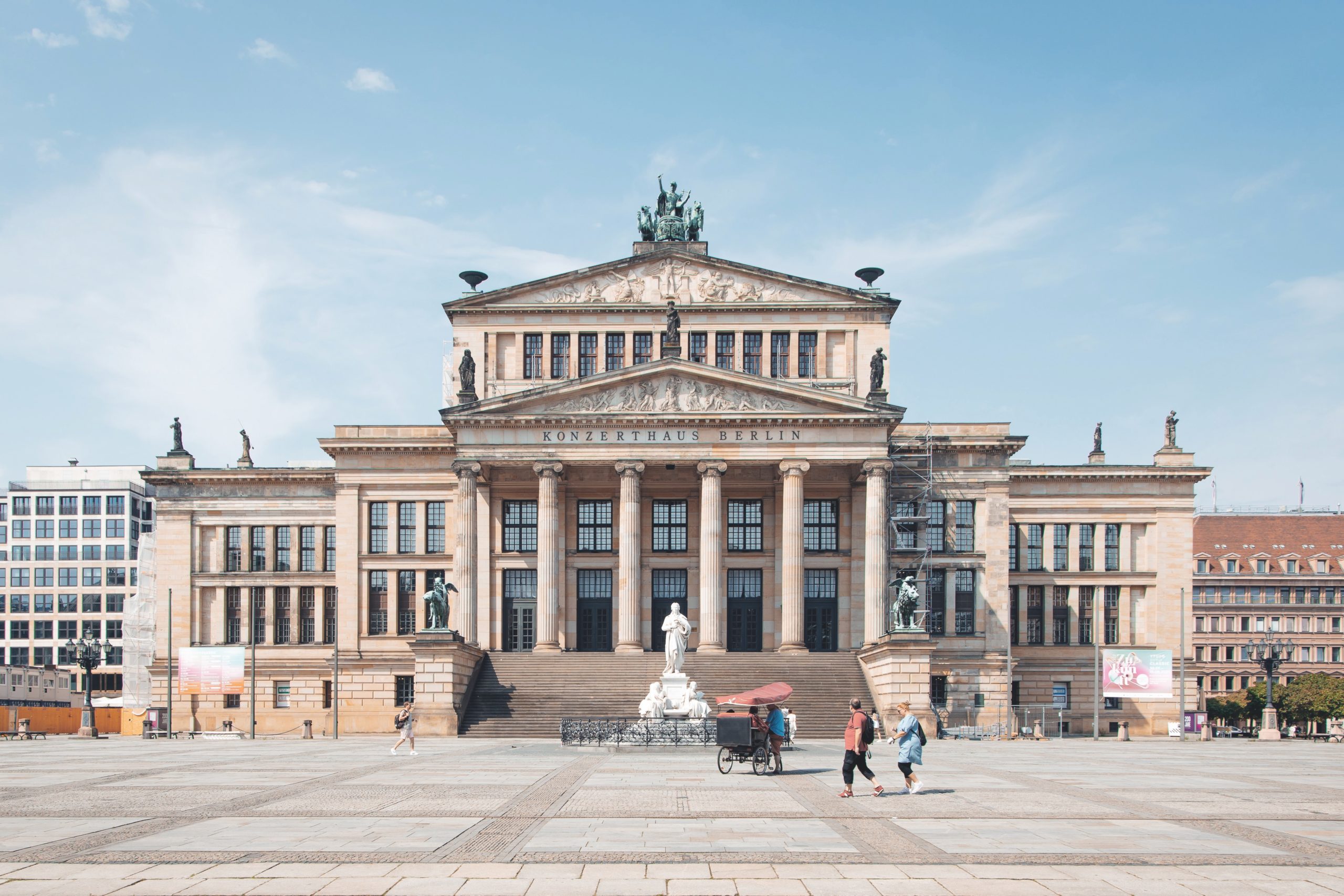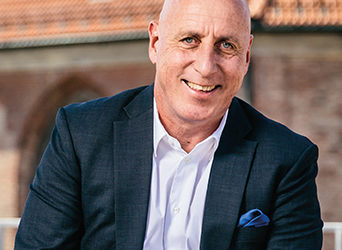 Christian Zott T he art collection in the stylish and extraordinary ambience inspires its visitors right away. Impressive sculptures outside, large-format paintings and photographs inside the Kunsthalle including a bull's head with butterflies reminiscent of an object...