views of the "Islas de las Malgrats" is distinguished by its exceptional location and architecture. A floating seagull and elegant turns of different sized radii was the architect's source of inspiration.
The exclusive features and the use of extremely high-quality materials leads to a stylish living atmosphere in an incomparable setting.
A pedestrianized street leads to the 1,800 square meters of park-like grounds.
The lavish property with generously-designed living and sleeping areas, 2 inside separate guest apartments, 2 guest suites, 5 terraces, a grill-barbecue area and access to the sea offer more than a retreat, they provide a perfect, stylish home.
Designer villa in direct sea line with access to the sea
Santa Ponsa is located south-west of Palma de Mallorca, about 20 minutes by car to the airport in the immediate vicinity of the royal golf course.
A special highlight is the marina Port Adriano by the French architect Philippe Starck, which can be reached in a few minutes. On a total area of 25,000 m², 82 motor and sailing yachts with a length of up to 80 meters can moor. The property is located in the exclusive residential area of Santa Ponsa in the first sea line with access to the sea.
In the immediate vicinity are golf residences and dreamlike luxury villas. Wonderful beaches, beach clubs and various restaurants complete the exclusive location. Here you can enjoy Mediterranean joie de vivre, play golf on one of the three excellent golf courses and enjoy the diverse fitness and spa facilities.
Luxurious living area
The upper floor of the villa features a large, open-plan living area with designer fireplace and floor-to-ceiling windows with access to the pool landscape. The Gaggenau designer kitchen with Bora cooktop, cast with elegance and style, almost in purism, complements the high-quality equipment, here cooking becomes an atmospheric experience. On the same level is the master bedroom area with 2 bathrooms en suite, as well as the bright dressing room with its own terrace. The pool landscape consisting of an infinity pool with attached Jacuzzi, open and covered areas with breathtaking views of the "Islas de las Malgrats" is the ideal place to
for relaxation.
Exclusive guest area
On the first floor there is a large open plan dining area, the studio and social room, the sleeping or lounge areas for guests and a separate apartment.
Open spaces
In addition to the underground garage, the wine cellar and the home cinema area, the basement offers another separate apartment with bathroom en suite and terrace for individual use.
The best or nothing – the equipment
Energy technology
Supply by solar thermal, ground collectors and heat pump
Underfloor heating in all rooms
surface ceiling cooling
central house ventilation system with air humidity regulation
photovoltaic system – installed by DGPS
Water treatment
central, multiple pre-filtration, softening, ultra-pure filtration (RO), treatment by mineralization and energization
infinity pool / whirlpool
Pool heating and cooling for both systems separately controllable
Wellness
Finnish dry sauna with window to the patio
Windows
Insulated floor-to-ceiling windows in meranti wood frame, UV filter, BioClean coating
Burglar-proof with safety glass and safety fittings
Roof
open glulam construction with active cooling system
Fireplaces
open gas fireplaces in living room, bedroom, terrace
central vacuum cleaner
central system in basement with exhaust air through roof outlet
laundry chute
freight elevator
internal freight elevator from the basement to the utility room
passenger elevator
access control / security / domotic
alarm system with video surveillance
Video intercom systems
access via keyless systems (transponder, code and biometrics)
solid front doors with electric motor locks and triple security locks,
intelligent home control, sound system
Contact:
Tel. 0034 638 590 855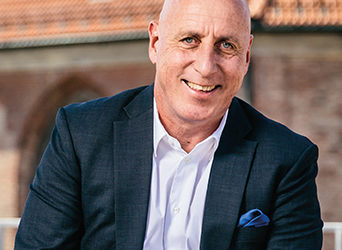 Christian Zott T he art collection in the stylish and extraordinary ambience inspires its visitors right away. Impressive sculptures outside, large-format paintings and photographs inside the Kunsthalle including a bull's head with butterflies reminiscent of an object...